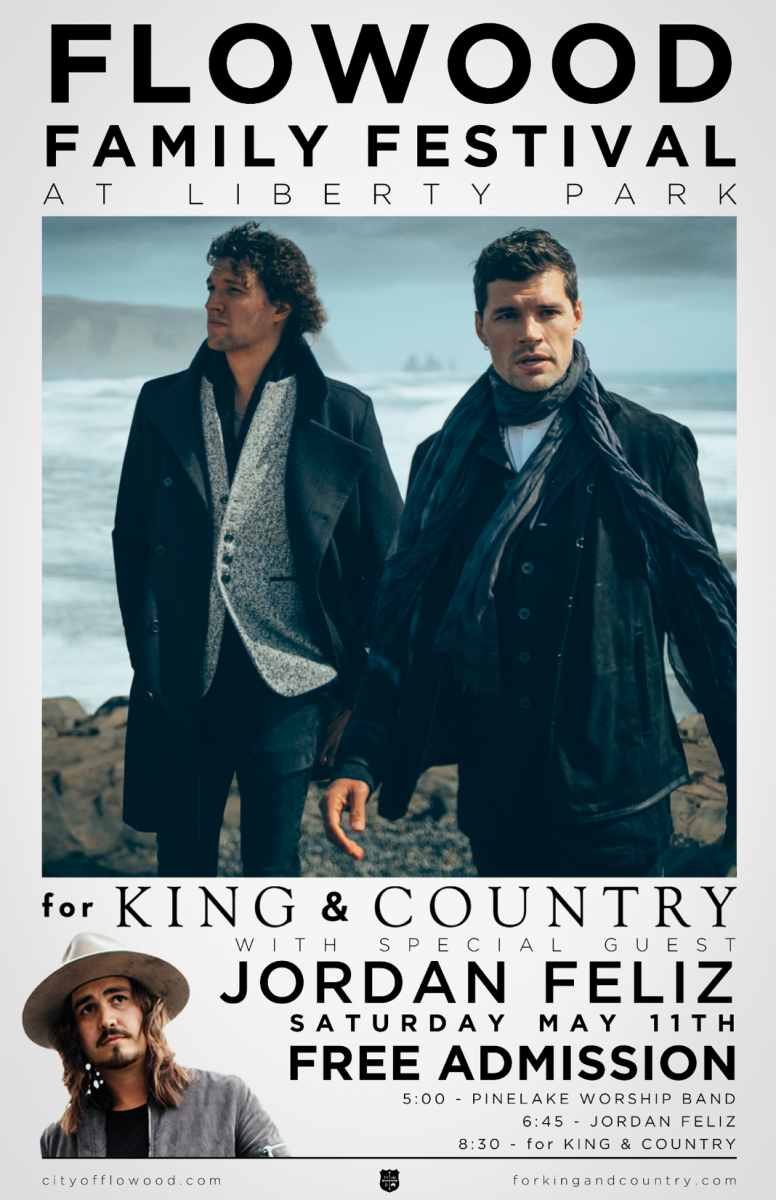 Two-time Grammy Award-Winning Australian duo, for KING & COUNTRY, comprised of brothers Joel and Luke Smallbone will return to Flowood Headlining the 2019 Flowood Family Festival. Their much anticipated third studio album, "burn the ships", a sweeping musical landscape that explores themes of new beginnings, forgiveness, hope and love will debut its Compelling Grammy Nominated single "joy". They will also be electrifying the crowd of thousands with their high-energy concert with hits such as: RUN WILD, FIX MY EYES, THE PROOF of YOUR LOVE and PRICELESS.
And if that's not enough, the stage will be set with the 2016 New Artist of the Year as Gospel Music Association Dove Award Recipient and this year's Opener Jordan Feliz! He's established himself as one of the Contemporary Christian Music genre's most dynamic and engaging performers with hits such as:
THE RIVER, WITNESS and CHANGED.
for KING & COUNTRY's Latest Single "God Only Knows"
Facebook: https://www.facebook.com/forkingandcountry/videos/2162565217134453
Youtube: https://youtu.be/Q5cPQg3oq-o
Stream, Save, & Share "God Only Knows" and be entered to win a pair of for KING & COUNTRY Airpods: http://presave.tweematic.com/godonlyknows