Located at 100 Winner's Circle Dr.
½ mile lighted walk track
Five lighted tennis courts
Eight open-air pavilions through-out park (with grill) No Electricity
Playground equipment for ages 0 to 12 years of age
Three Arbors for lounging
Amphitheater for events & small gatherings
All handicap accessible
Large gatherings booked only at Nature Park
Trash must be disposed of at dumpster area after use
No child shall be left unattended at any time
No alcoholic beverages allowed
No tobacco products allowed
Profanity will not be tolerated
No animals allowed
No bicycles, skateboards, skates, etc. allowed
No glass containers allowed
No unauthorized parking will be allowed
Parking is only allowed in designated marked areas
No inflatables allowed
No amplified music
No family reunions allowed
Any Non-Profit Walks or Proposed Events must be Pre-Approved by Parks and Recreation Dept. and cannot be scheduled on-line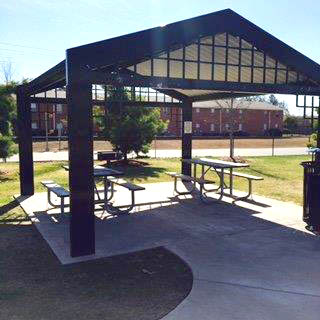 Pavilion Rentals      Residents:  $75.00/3 hrs.  Non-Residents:   $100.00/3 hrs.
Amphitheater            Residents:           $100.00/Day         $75.00 for 4 hrs.
Non-Residents:  $150.00/Day         $100.00 for 4 hrs.
Rental Fees are non-refundable.
In case of inclement weather during event, contact Parks and Recreation Department for a rescheduling time. (Within one year time limit)
Hours of operation   6:00 a.m. – 10:30 p.m.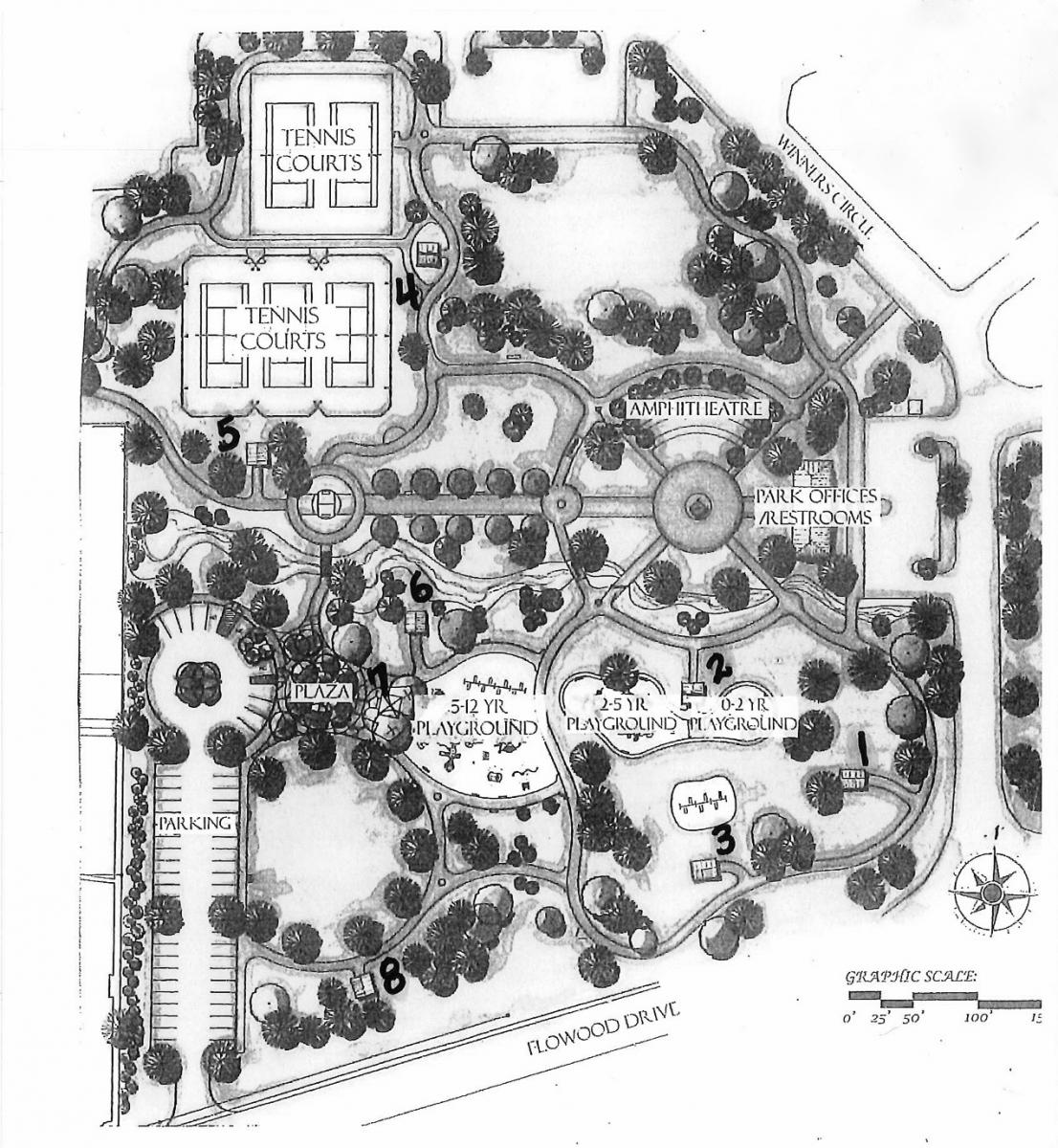 Please be mindful of Daylight Savings as the park is not fully lit