Flowood Parks and Recreation 2020 Main Events            
March 11th (11:00 a.m. – 1:00 p.m.) Adam's Street Spring Break Day is a fun day for youth in the Adam's Street
area with activities such as: Games, Prizes, and Food. Adam Street Park
April 11th Canceled (10:00 a.m. – 12:00 noon) Flowood's 21st  Annual Easter Egg Hunt is an "Egg"straordinary event
featuring an Egg Hunt for (0 – 12 years), Prizes, Space Jumps, Games and more.
Liberty Park (behind the Flowood YMCA)
May 7th Canceled (12:00 noon) National Day of Prayer at the G. Chastaine Flynt Memorial Library
May 8th Canceled 7:30 a.m.  Mayor's Prayer Breakfast
(For more information on this event contact Tamela Bowers @ 601-939-4243)
During these unprecedented times, the health and safety of our vendors and patrons is of the utmost importance. At this time, we are taking precautionary measures to mitigate any impact associated with the potential spread of the COVID-19 virus. After careful consideration, it is with deep regret that we must reschedule the Flowood Family Festival, previously scheduled for May 9, 2020. On an exciting note, we were able to retain CHRIS TOMLIN as our headline entertainer for the Flowood Family Festival on Saturday May 8, 2021. Please pray for our country, leaders, and everyone that is impacted by this pandemic. Together we will get through this! Thank you for understanding. Stay safe! 
May 9th  Canceled (4:00 – 10:00 p.m.) Flowood Family Festival / Featuring Chris Tomlin, I Am They, and Austin French. 
The gates will open at 4:00 p.m. with an array of high-energy games and attractions that wow the children.
Space Jumps, Slides, Kid's Karaoke, Petting Zoo, Train Rides and a Fireworks Finale' are only a few of the Free options that will be enjoyed.
Fair style food will be available for purchase. Fun and Entertainment for the whole family!
Free Admission to the Public! Liberty Park (behind the Flowood YMCA)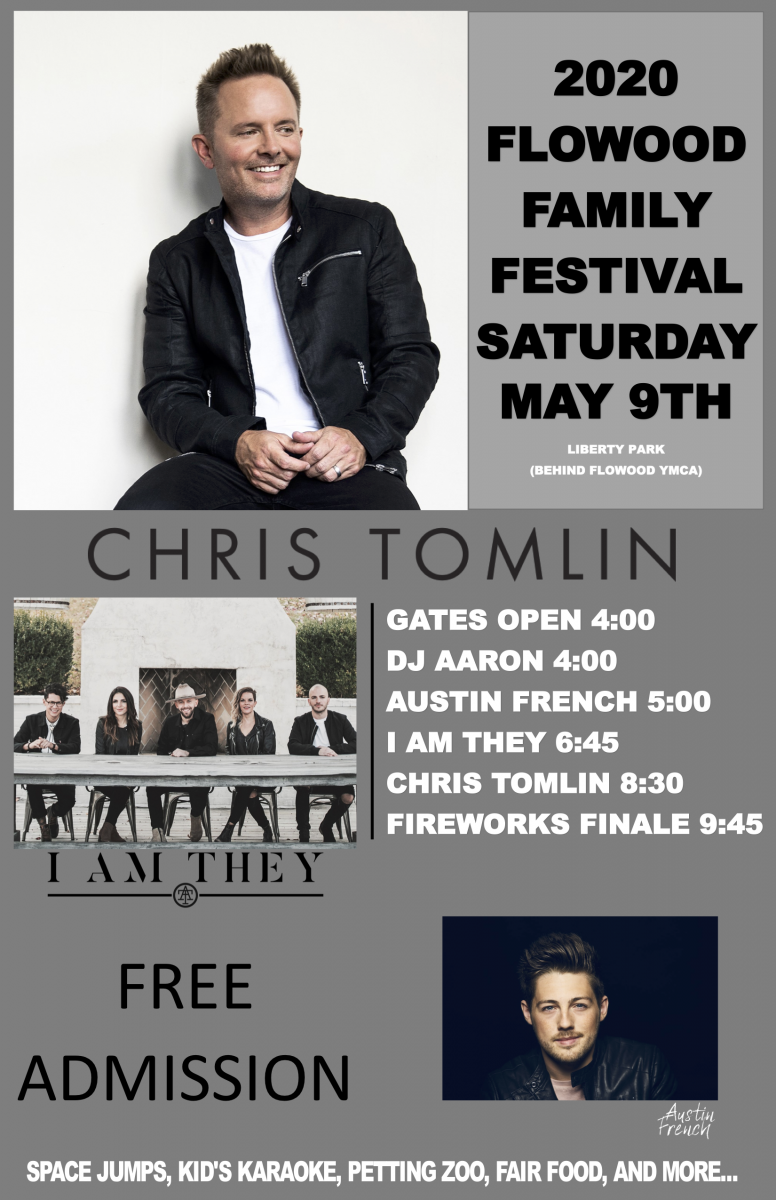 June 10th Canceled (11:30 a.m. – 1:00 p.m.) Prime-Time Senior Gala (Flowood Auditorium)
August 1st (8:00 – 11:00 a.m.) Canceled Back to School Health Fair at the Flowood YMCA – Informative event hosting area businesses and entities to promote health & welfare to school age children and their parents. Free Screenings, Activities, and Give Aways! Contact Susan Bolian at 601-992-4440 for more information.
October 24th Canceled Kid's Night Out with Games, Activities, Space Jumps, Petting Zoo, and more. 
Fun for the whole family. Free to The Public! Liberty Park (behind the Flowood YMCA)
Christmas lights will be up for viewing during the month of December. Unfortunately, due to state mandates and COVID restrictions, we will not be hosting the Grand Lighting/Chili Cook Off event this year. Also, we will not have the Christmas Train Ride, Santa, and Hot Cocoa/Coffee concessions during this time.
We hope you and your families have a safe and joyous Christmas and a Happy New Year! And, if visiting Winner's Circle Park to see the light displays, we ask that you follow the CDC guidelines that are in place at that time.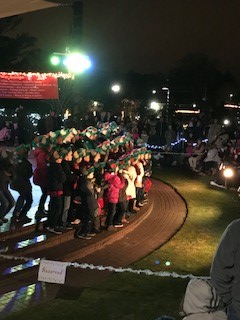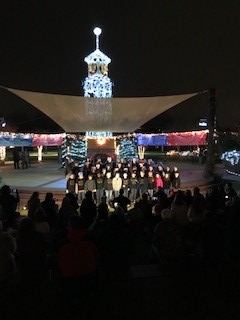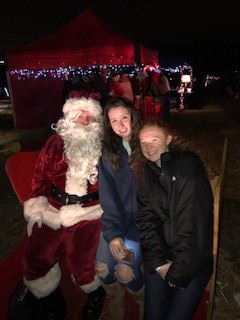 THANK YOU TO OUR 2020 EVENT SPONSORS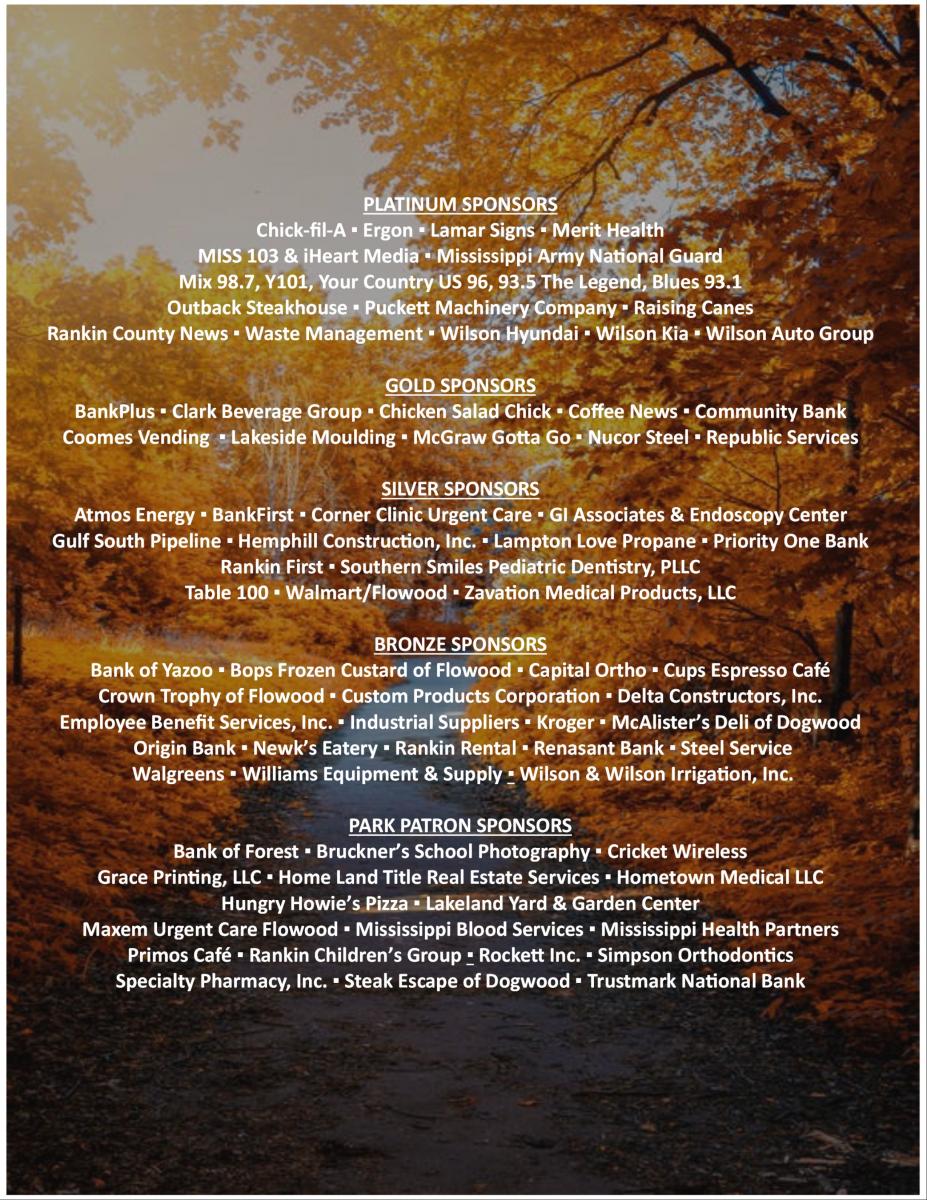 *Some times and events are subject to change